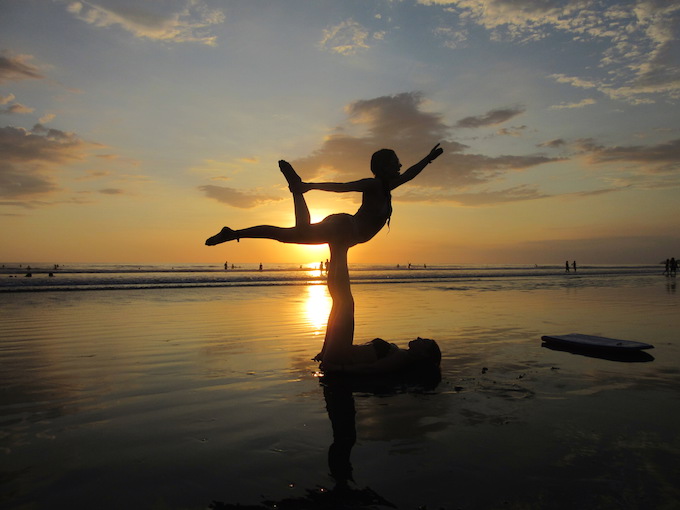 Amy Raven was first exposed to yoga at an early age when dragged to a Saturday 6am class to be supportive of her mother's best friend's new endeavor. At that time she wasn't aware that this moment would shape her life in such a positive way. Growing up in California gave her many choices of yoga styles to practice (so many limbs to the tree).
In 2006 she was looking in a Yoga Journal dreaming about attending school. The magazine issue had a directory of schools. At the time the yoga community in Las Vegas was small, she thought she would need to save up to go to a course elsewhere. As she looked she saw one school in Nevada and it just happened to be down the street! That day she walked her dog to the studio and signed up.
She did her 200hr YA in Hatha yoga at All About Yoga with Kathleen Grace Santor. It was then she discovered the true jewel of yoga was not just asana. During this time she studied with Paul Grilley at the bodies exhibit, took tons of workshops and attended yoga conferences from well known teachers such as: Michael Baker, Shiva Rae, Rusty Wells, Seane Corn and Mark Whitwell.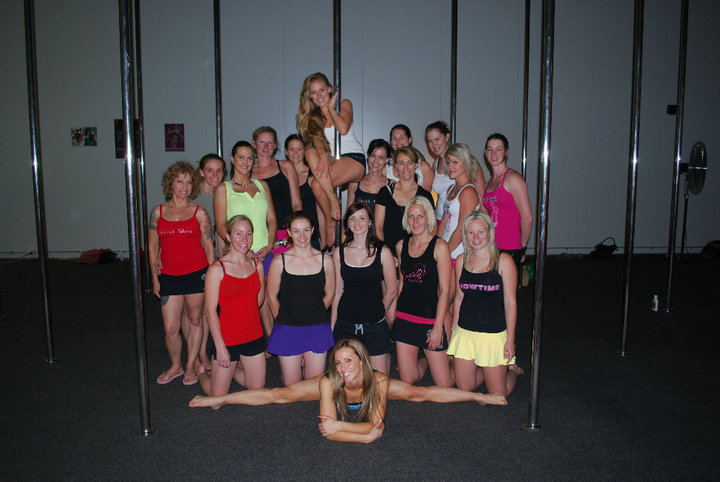 Amy Raven discovered her passion for pole dancing & aerial arts around the same time. She soon combined the passions and started to teach workshops that liberated women called "The Dance of the Divine Goddess." With the love of travel she has taught and performed around the wold. Performing with names like Tiesto, David Guetta, Random Rab, Wildlight, Emancipator in places such as Costa Rica, Hong Kong, New York, Australia and throughout California.
"Remember.. the entrance to the sanctuary is inside you." -Rumi
Thirsty for more "satya" or "truth" of this ancient practice called yoga, she journeyed deep into the jungle of Bali to find her teacher Uma Idler. The School of Sacred Arts, where she added 300 hours YA in Tantra, Hatha and Ayurveda. This gave her an understanding of people's needs with practice and nutrition, adding to her understanding of the body she became mat Pilaties certified by Liz Steers at Trufusion in Las Vegas Nv in 2015.
"You only grow old if you stop growing"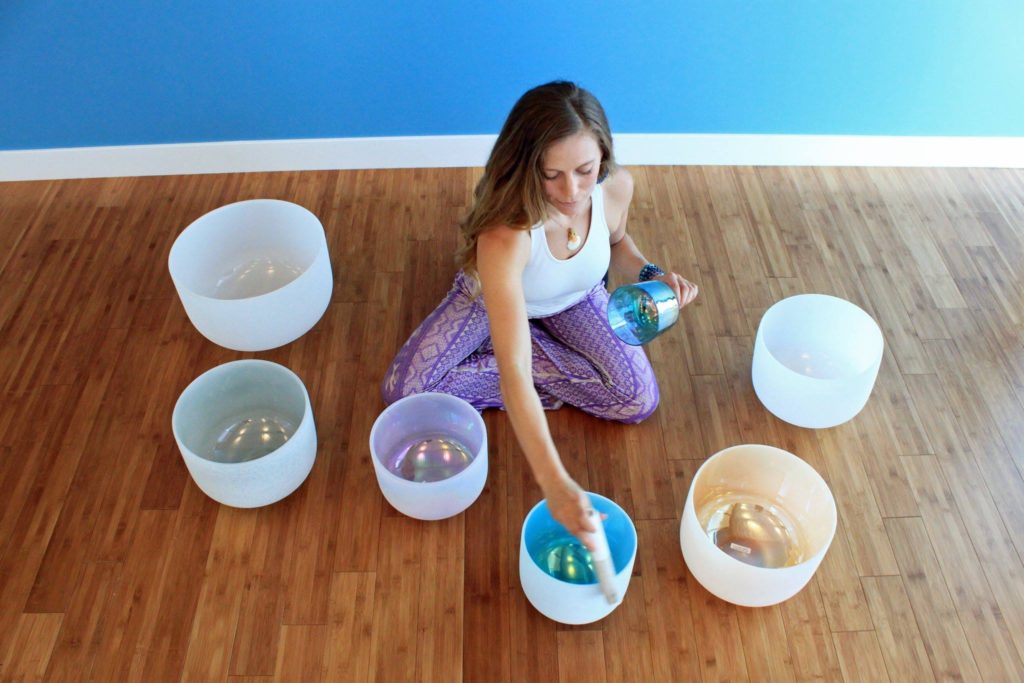 Meditation, chanting and breath work took her to a whole new level of connection. Studying breath work sound baths with Micheal Brian Baker & Guy Douglas motivated her to share this healing with others. She has also studied meditation at Esalen Institute's Thai yoga therapy in Ojai, volunteers at Bhakti/Shakti Fest in the kitchen, performs at transformational festivals, is a raw food chef, acro-yoga enthusiast!
Her life's mission is to radiate light from the heart to illuminate darkness within herself and to express and embody the fruits of the spirit, peace, joy, kindness, and compassion.
Let us be united in co-creation for the greater good of all. Realizing there is not separation. SAT NAM! – Amy

Amy offers workshops in breath work, sound baths, asana, acro, aerial, prenatal, ayurveda, and meditation. She is available for retreats, private sessions, conferences, office lunch time bliss sessions, festivals, women's circles and any event needed. You can also find her teaching at her local studio Evolution Yoga in Las Vegas, NV.