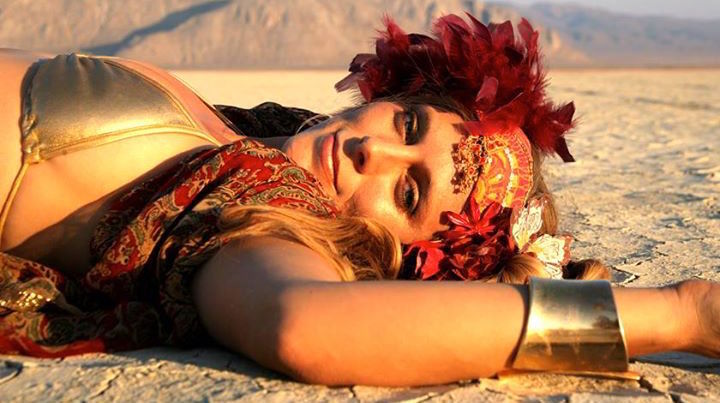 Personal Mission Statement
To be a supportive team member in any job I choose to take. Provide quality service that I would want to receive as a customer. Always let my light shine as I achieve and reach my goals, helping others do the same. Most importantly, love the life you live and live the life you love.

Biography
Amy Raven grew up in California. Coming from a strict and sheltered religious household, she was eager to leave home and gain some life experience. In order to do that she needed money so Amy went to the local strip club's amateur night contest and won. She had never seen the inside of a club before and was immediately drawn to the sensual and taboo art of seduction as well as the acrobatic shows the goddess women performed on stage. Amy took her show on the road across the small towns of America, selling hand-made jewelry while her boyfriend sold area rugs, and stopped at strip clubs along the way to perform.
Within one year she had earned enough to purchase an RV and traveled three more years until deciding to stay in Las Vegas. She established a position as an entertainer at the infamous Spearmint Rhino where she won "Entertainer of the Year". She also spent three years driving to California working for Playboy. Working nights allowed her the freedom to find other avenues of becoming an artist and instructor.
Amy had been doing yoga since the age of 12 and decided to enroll in a teacher training program to get certified with over 200 hours of Hatha Yoga. In 2006 Fawnia saw Amy perform on stage and asked her to teach pole and yoga classes at the Body and Mind Studio.
Jenyne Butterfly also saw Amy on stage and asked her to perform as her partner doing aerial artistry. Jenyne took Amy under her wing and taught her to fly. They have been performing together since 2007 gracing the stage above Tiesto, David Guetta, Paul Oakenfold, Berrington Levy, and featured on the Latin Grammy's.
Amy is a creative director of Mariposa Entertainment Artists, a company creating special events around the world. Amy won Pole-a-Palooza 2008 in Las Vegas, was invited to judge Miss Pole Dance Australia 2009, and placed 3rd in the United States Pole Dance Federation West Coast Championship 2010.
In 2011 Amy studied 300 hours of Tantra and Kundalini Yoga in Bali for 2 months. She is knowledgable in Aryuvedic science as well as raw food and vegetarian diets. With her constant practice and continuing education in performance, competition, instruction, aerial, yoga, pole, overall health, and nutrition she is well prepared to leave you feeling enlightened and uplifted. She is truly a ray of sunshine in the studio as she makes it her mission to ensure everyone has a positive experience.

Skills & Passion
My skills include in the kitchen: menu development, conscious food pairing, raw food, preparation, meat preparation, balanced nutritions and knowledge of superfoods, studies in Ayurveda, and ability to honor guests dietary restrictions. I have a Nevada state health card, integrity and utmost sanitation, experience working in an industrial sized kitchen, great with time management and timing skills, attention to detail with creative presentation, and natural leadership and coaching skills.
My skills also include grace in the air on apparatuses such as: silks, lyra, pole, net, bunges, acro yoga, partner aerial, choreography, and flexibility. I have great customer service and sales skills from working in the night life industry of the Las Vegas strip. Product knowledge and the ability to deliver service to the customers needs. My passions outside of work are snowboarding, hiking, surfing, yoga, cooking, permaculture, environmental studies, and healthy lifestyle choices.

Volunteer Work
Maha Seva Shakti Fest 2013 Kitchen Staff, Vegas Gone Yoga Festival yoga teacher, Student Conservation Core, National association for children with disabilities, and the Oakland Zoo
Education
Its Yoga 200 Hr Yoga Teacher Training, NV 2007
Satya School of Sacred Arts 300 Hr Teacher Training in the Principle of Practice Within Tantra – Hatha, Bali, Indonesia
Deon's Thai Method 80 Hr Thai Yoga Therapy, 2013
Esalen Institute Dr. Ronald Alexander Wise Mind Open Mind Course On Conscious Entrepreneurship, Big Sur, CA 2013
Yoga and Ayuveda, 2011-2012